Hello everyone!
Well as you can probably guess from the title my medication arrived today!
This is very exciting, but it also made me start feeling nervous which is strange because i haven't really been nervous about it all yet? Must be because it is finally happening. This is it, no turning back now!
Also this will be the first blog entry with photo's, i thought it would be nice to go through what we have here...
So, it turned up looking like this... how exciting!: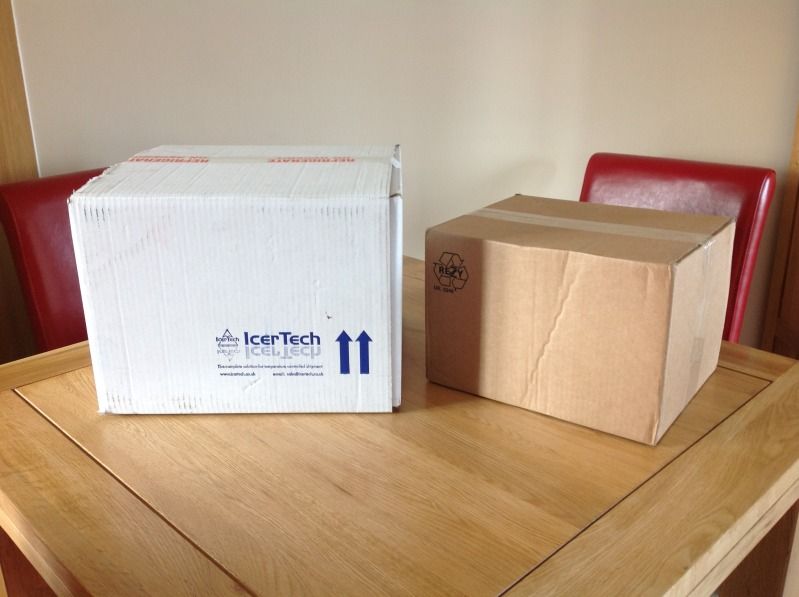 Inside the white box were the Gonal-F pens, the Ovitrelle (which you take 36 hours before your egg collection), and 53 needles! All of which need to be refrigerated, they look quite at home there don't they!:
The brown box had the following bits in it: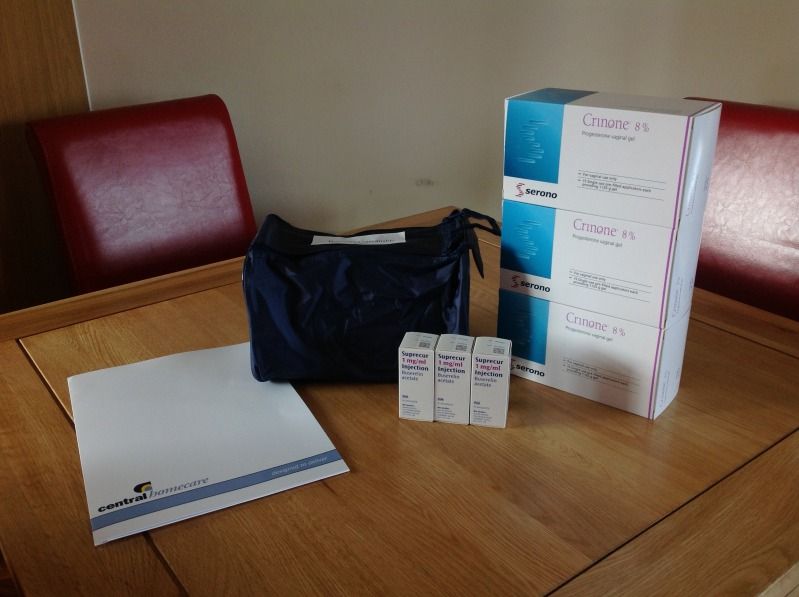 What you are looking at there is a small welcome pack, 3 Buserelin vials, 3 Crinone gel boxes (each with 15 doses inside) and a blue bag which contained this lot!: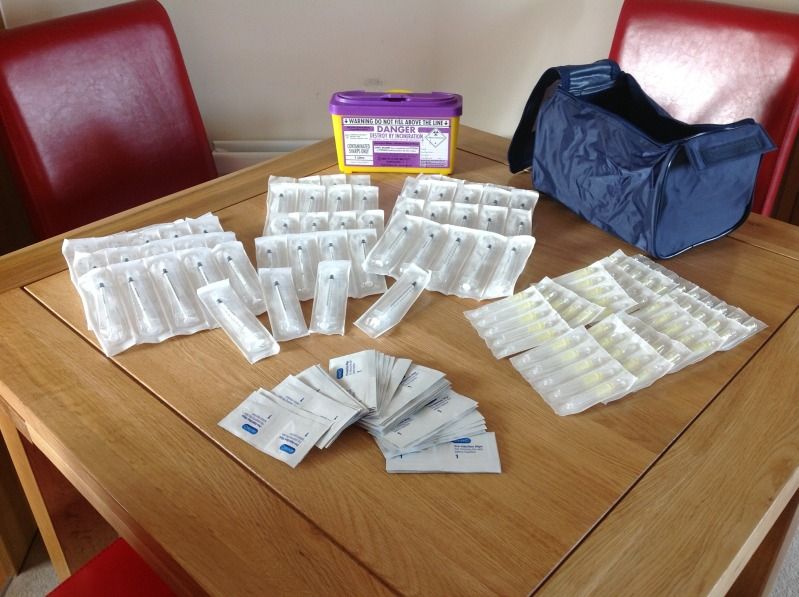 That is my sharps box, 60 syringes, 60 needles and 60 antiseptic wipes.
Phew!
After putting it all back in the blue bag for safe keeping i read all the leaflets that came with the medications, there are soooo many side effects that i could have, some quite comical really! I don't expect to have them all, i hope i don't have any, but we shall see.
So i am all set for my first injection on Friday night at 6:30pm, wish me luck for then! I don't know if it is the excitement or nervous feeling that has caused this but... i can't seem to remember what i am supposed to be doing with all of it! Woops!
I had better get on to BabyCentre and read up on injecting! Ha ha...
Take Care All! xxx